the FLAMEKEEPERS HAT CLUB BLACK TIE HAT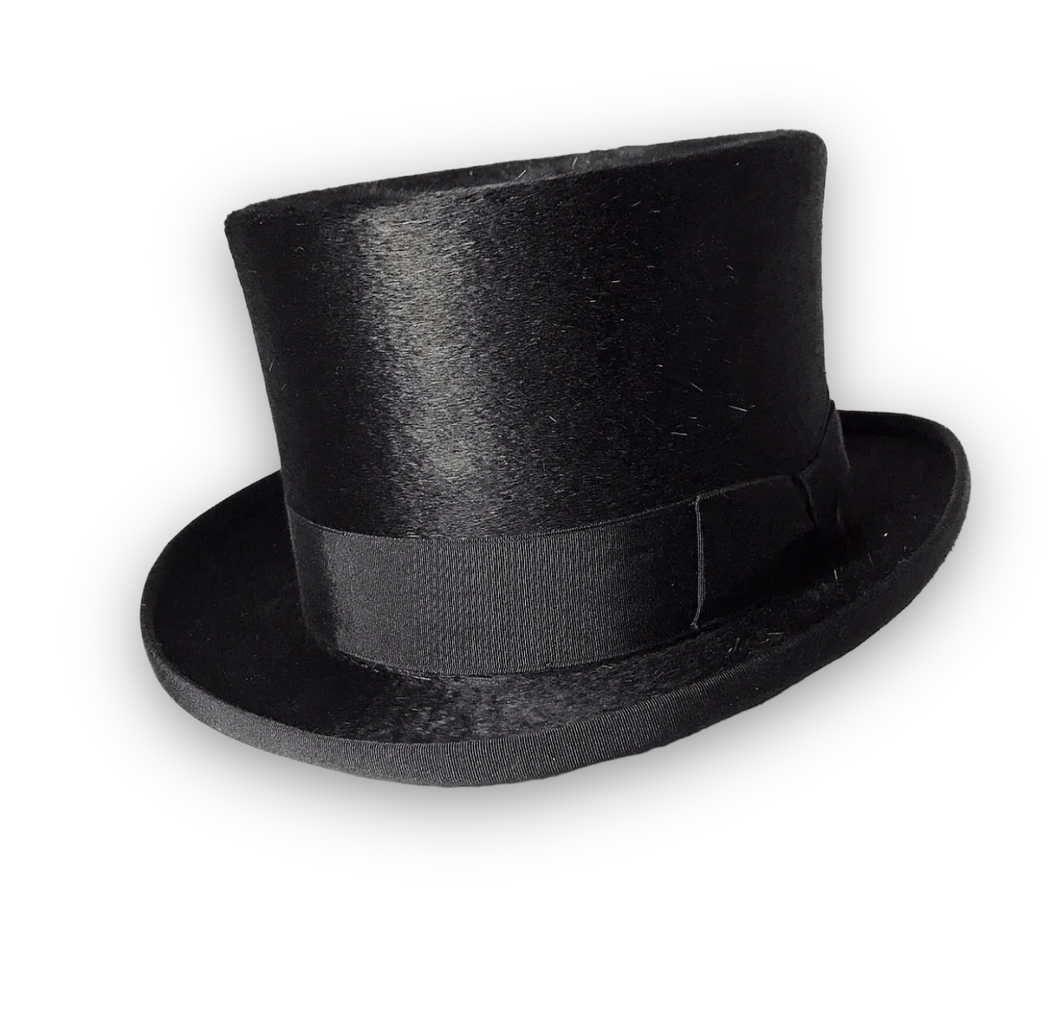 the FLAMEKEEPERS HAT CLUB BLACK TIE HAT
The FlameKeepers Hat Club Black Tie Hat is a whole vibe in itself. It exudes an aura of decadence, dignity and subtle naughtiness. This beautiful FlameKeepers Hat defines formality and grace yet has a subtle sense of "Rock & Roll". There are times when we just want to be mischievous and playful and that's alright. It's good to stay on touch with our Inner Child.  The Flame KeepersHat Club Black Tie is the perfect accessory to show off your naughty side and at the same time maintain your elegance and prestige. This  FlameKeepers Hat truly has everything.
This gorgeous hat is made with Genuine Fur Felt and has a lush Silk/Long Hair Finish. You can wear this hat in any season. It will look perfect on men and women and can be worn to formal events. 
The Black Tie has a 2 1/2" (medium) Rolled Brim with Bound Edge. This hat is available in sizes 7-56cm, 71/8-57cm, 71/4-58cm, 73/8-59cm, 71/2-60cm, 75/8-61cm, 73/4-62cm, 77/8-63cm and size 8-64cm. The base color of this hat is Black and this hat is trimmed with a Black Grossgrain Ribbon hat band and has a satin hat lining.